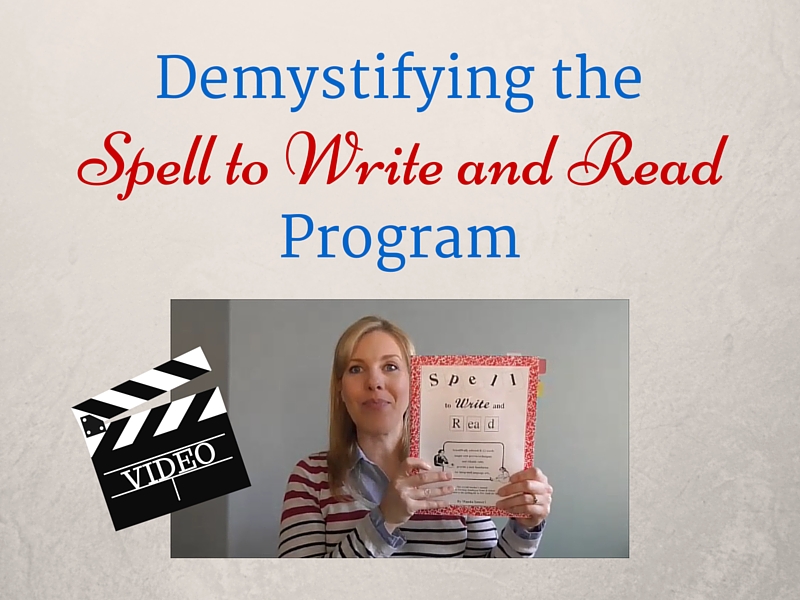 I love the Spell to Write and Read program for teaching phonics, spelling and reading to my children. I know from experience that Spell to Write and Read (SWR) can seem daunting when you first get it. In this video I try to demystify the program for you so that it's not so overwhelming.
You can read my review of the Spell to Write and Read program or visit their website for even more information. I also have helpful tips for overcoming the challenges of the SWR program that you might want to check out.
Can't see the video? Watch here.
Here is a list of what I cover in the video with the times each segment starts.
Introduction
2 Reasons SWR Looks Overwhelming 1:24
Explaining the SWR Core Kit 5:45
Learning Logs 8:55
How the SWR Materials Work Together 10:05

Wise Guide 10:30
Teacher's Manual 14:15
Phonogram cards, Rule Cards and Learning Logs 16:37

Closing 17:30
Get Your Free eBook!
Grab your free eBook and learn the secrets for homeschool success!